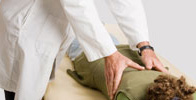 Your Orlando Chiropractor
Choosing the right Chiropractor is an important choice to make. Dr. Shaw and his staff are trained on the latest chiropractic treatments & technologies...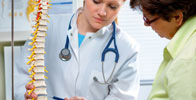 Safe & effective Chiropractic
Chiropractic care is a safe, effective and natural approach to managing pain and other health related issues. We invite you for a complimentary, no obligation consultation today.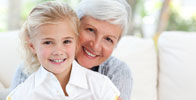 Live Better Today!
Enjoying a long and healthy life is important to everyone. Chiropractic care unlocks your body's true potential and natural healing process to ensure your life is a healthy life.


Orlando Chiropractor
Pro Care Health Center is the smart choice when looking for a chiropractor in Orlando. Our experienced chiropractic physicians and highly skilled therapists offer truly comprehensive natural healthcare including advanced, non-invasive spinal care treatments, physical therapy, rehabilitation, cold laser therapy, weight loss/control, and nutrition. We will discuss which combination of therapies is right for you, and then formulate an individualized treatment plan to effectively address your unique health problem.
Established in 1999 in Orlando, Pro Care Health Center has earned a reputation for helping our patients achieve dramatic recovery from spinal and sports related injuries, chronic pain, headaches, auto accident injuries, arthritis, fibromyalgia, chronic fatigue, sciatic pain, and disc injuries. Contact us today, and discover why we have become the preferred and trusted choice for helping patients get better faster, and stay well longer. We also speak SPANISH.

As doctors of chiropractic also specializing in sports and spinal rehabilitation, our mission is to facilitate healing in a caring and friendly environment. Whether you suffer from acute back pain or a chronic health problem, we utilize a common sense approach in arriving at your diagnosis. We educate you about your condition and provide you with practical advice and customize care. We emphasize exercise and self treatment to speed recovery and prevent relapse.
Our unique approach to natural, comprehensive healthcare sets us apart from many other chiropractic physicians and healthcare providers. We invite you to navigate through our website for more detailed information regarding all that we have to offer. We hope you enjoy the information within and share it with others. Again, thank you for visiting and remember to come back often .

Yours in health,

Dr. David Shaw, D.C.
Chiropractor