Natural Headache Treatment in Orlando: Why You Should Try Chiropractic
Natural Headache Treatment in Orlando: Why You Should Try Chiropractic
Written By Pro Care Health Center on July 15, 2019
---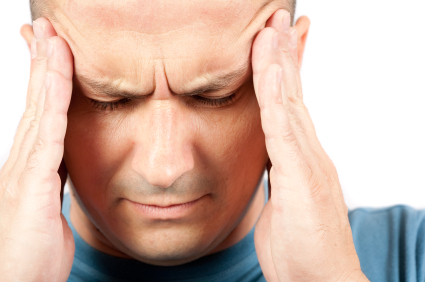 Many people suffer regularly with headaches and migraines that are so severe they impact the person's daily life.
There are multiple medication options for treating the pain, but quite a few people would prefer a more natural approach.
Today, you'll learn why chiropractic care is an ideal natural headache treatment in Orlando.
Do You Prefer an All-natural Headache Treatment? You Are Not Alone
Take a look online and you'll see article after article about natural remedies for everything from baldness to cancer.
The reason for this is simple: People are tired of having to deal with the side effects that can often make them feel worse than the actual illness they're trying to treat.
Headaches are no different. Some common side effects of headache medications include:
Heartburn
GI bleeding
Changes in liver function
Kidney damage
Changes in blood counts
Nausea and vomiting
Rash
And those are just the over the counter medication options!
Natural Headache Treatment in Orlando – Why Chiropractic Is the Answer
Chiropractic is an ideal way to treat headaches. How so?
First, it's non-invasive. Chiropractic adjustments are made gently and strategically.
Second, in most cases, it treats that actual cause of the pain, not just the painful symptoms. People who have headaches due to misalignment, muscle tension, or poor posture can get relief from seeking chiropractic treatment for headaches.
Focus on Holistic Wellness Practices for Fewer Headaches and Better Health
Holistic wellness practitioners, like chiropractors, view the body as a whole unit. When a patient presents with a problem, like chronic headaches, they look at what is causing the pain, including:
Lifestyle
Misalignment
Trauma
Approaching treatment in this manner not only helps to reduce the patient's pain – it can also help to improve the patient's overall health.
Do you want a natural remedy for chronic headaches? Call us at (407) 851-0980 to schedule a consultation. We'll be happy to explain how chiropractic can help.

Posted In: Chiropractic Headaches